NO MORE SPENDING IN LAKHS FOR HOME THEATER SOLUTIONS

You've been hearing a lot about Home Theater from your friends or your neighbor has a huge big Screen Display, Bluray Player, Media Player, Gaming Station & Surround Sound Receiver, Speakers and a Subwoofer that you can HEAR & FEEL. Even your family members are demanding you to get a Home Theater System.
We understand you are thinking about reshuffling/remodeling your living room, which is a big hurdle and expensive affair. But frankly, NEED NOT WORRY about remodeling your living room. You still can have a true cinema experience at home. Home Theaters Solutions are now very simplified and easy to install just like you buy a TV or a music system. Introduction of HOME THEATER IN BOX ( HTIB ) has made cinemas at home very cheap.
HTIB: A One-Box Solution for Surround Sound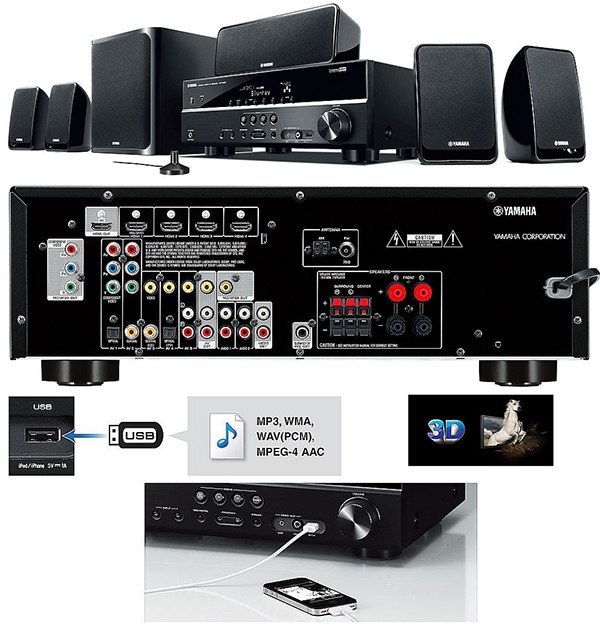 With so much entertainment now available in surround sound - not just movies on disc but TV shows, streaming content, and live sporting events - a 5.1 - or even 7.1 - channel home theater makes a world of sense. But the cost and product know-how required to assemble a home theater piece by piece can be intimidating. This is why component manufacturers offer a simplified solution: the home theater in a box (HTIB).
An HTIB system usually includes the following audio essentials:
Av Receiver
Five or more Speakers
Subwoofer
Blu-ray™ or DVD player (optional)
Connect these to your TV, and you have a complete home theater for enjoying Surround Sound.
Home theater-in-a-box systems are reasonably priced. Complete systems start as low as Rs.30,000 but can go as high 65,000 or more.
Enhance the Experience with advanced audio processing

The best HTIB systems include a multiple audio decoders like Dolby, Dolby Plus, Dts , DtsHD Master, Dolby true HD Etc. These technologies to make sure you hear the most realistic surround sound possible from home.
Help & Support
Every manufacturer does its best to make sure that your home theater in a box is a simple and easy affair. Choosing the right home theater in a box package is a tricky proposition. Because you're not just buying one product. For choosing among the best you simply take the professional support. For our part, we hope this site helps you clear that fog.